(Editors Note: I am indebted to Alison Heath, who is the Great Grand-daughter of Ivor L Roberts for the following information and photographs.)
Ivor L Roberts (he was always known as Ivor L) was born in Swansea in 1879, and by 1901 he was listed in the census as a 'cycle fitter' with John S Brown of Swansea. By 1904 he had gone into business on his own, selling cycles at his shop in Oxford Street (in 1911 he was listed in the census as 'cycle dealer and repairer'). By 1913 he was advertising motorcycles and motorcars. He was also an electrician and sold radios, and early domestic electric lights!
Ivor L Roberts outside his shop in Oxford Street, Swansea circa 1920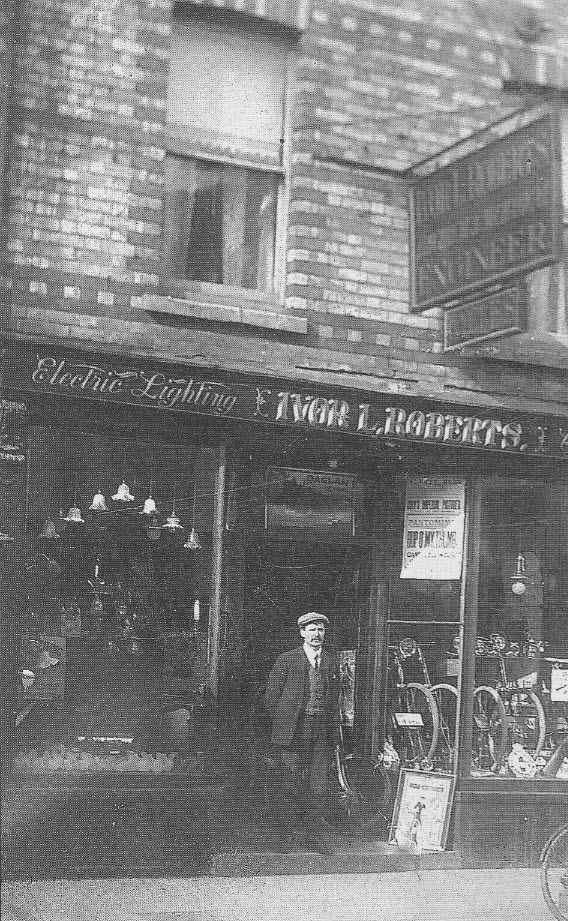 Various advertisements by Ivor L Roberts in the local press and on the front cover of the Swansea Trade Directory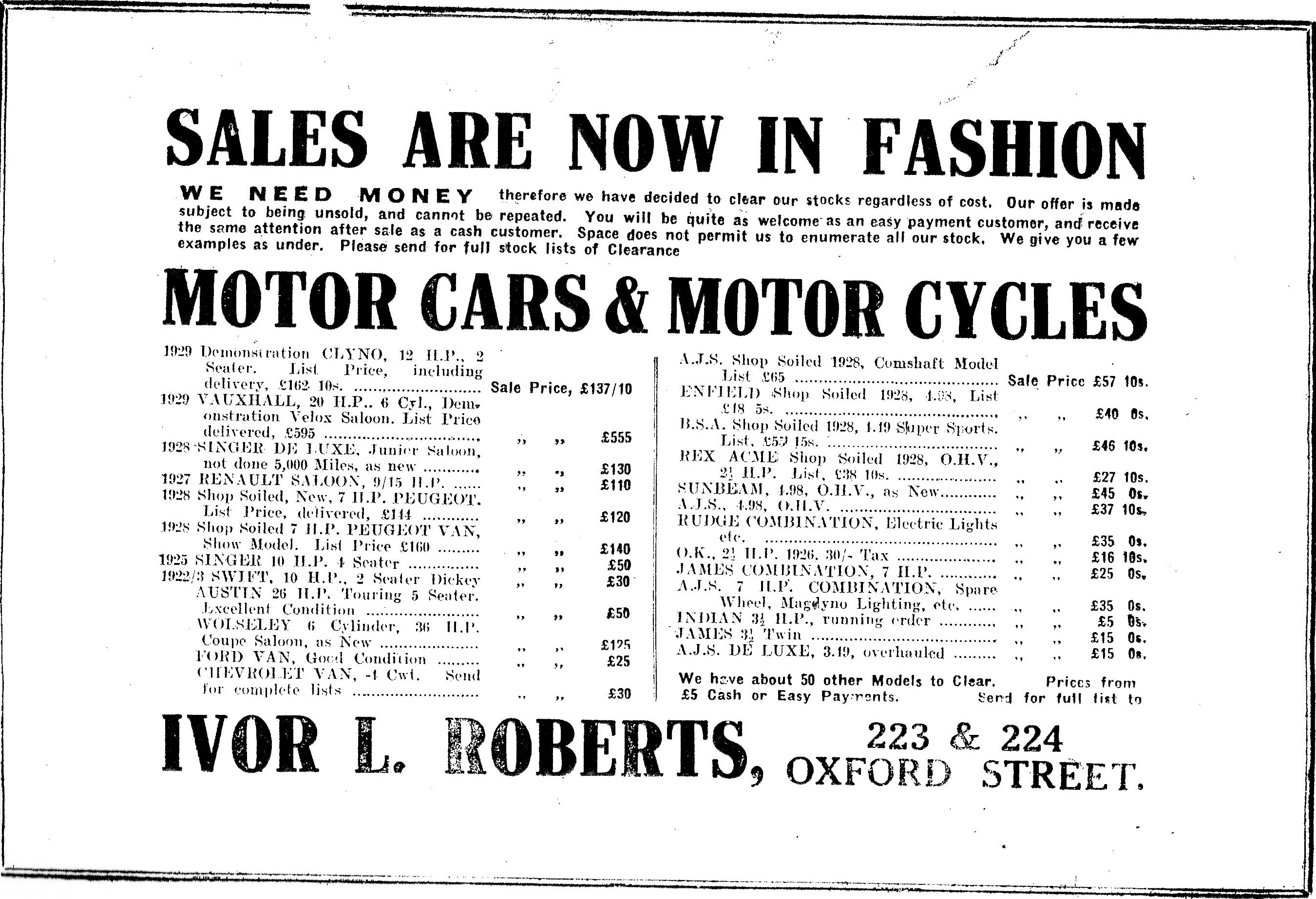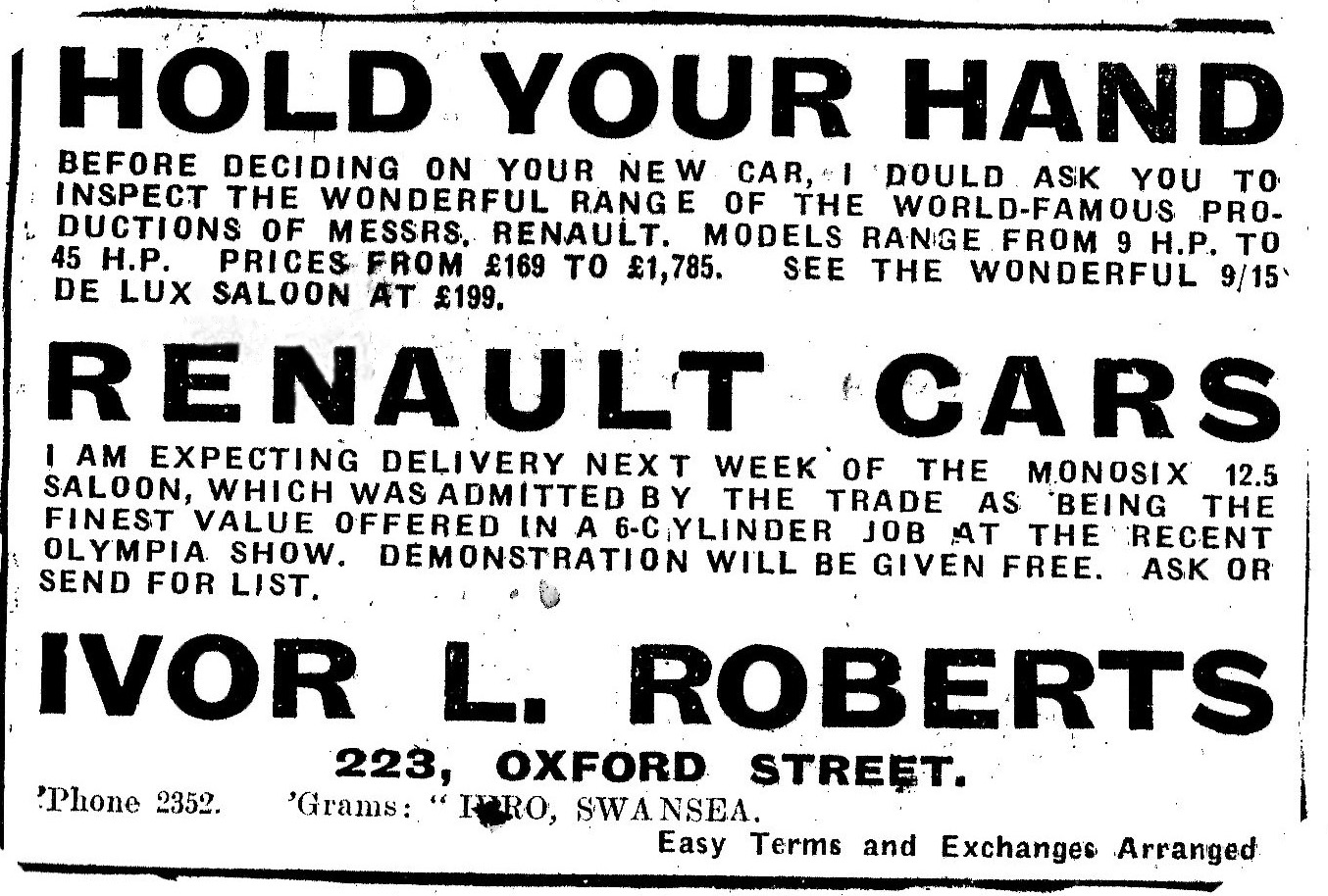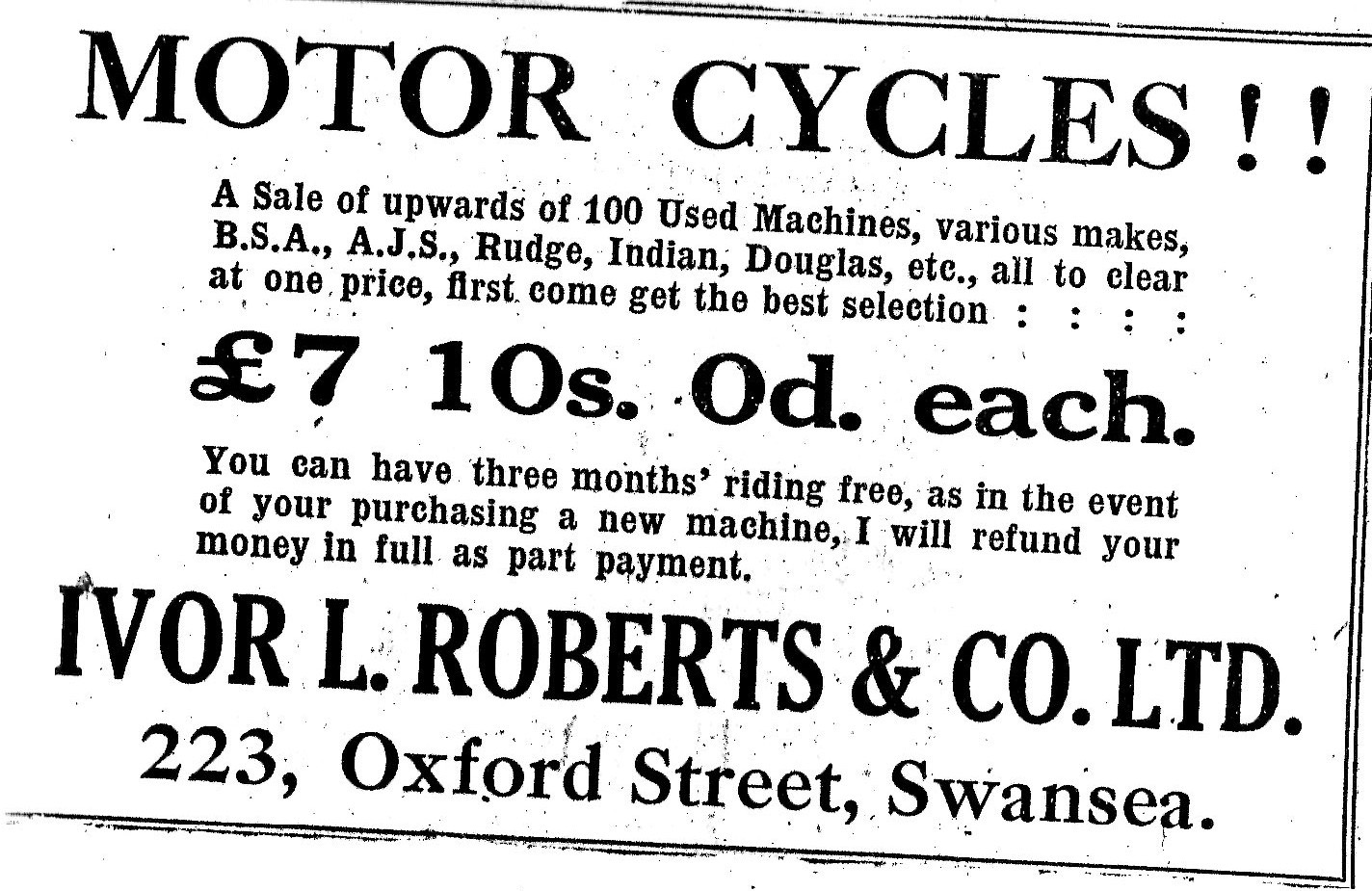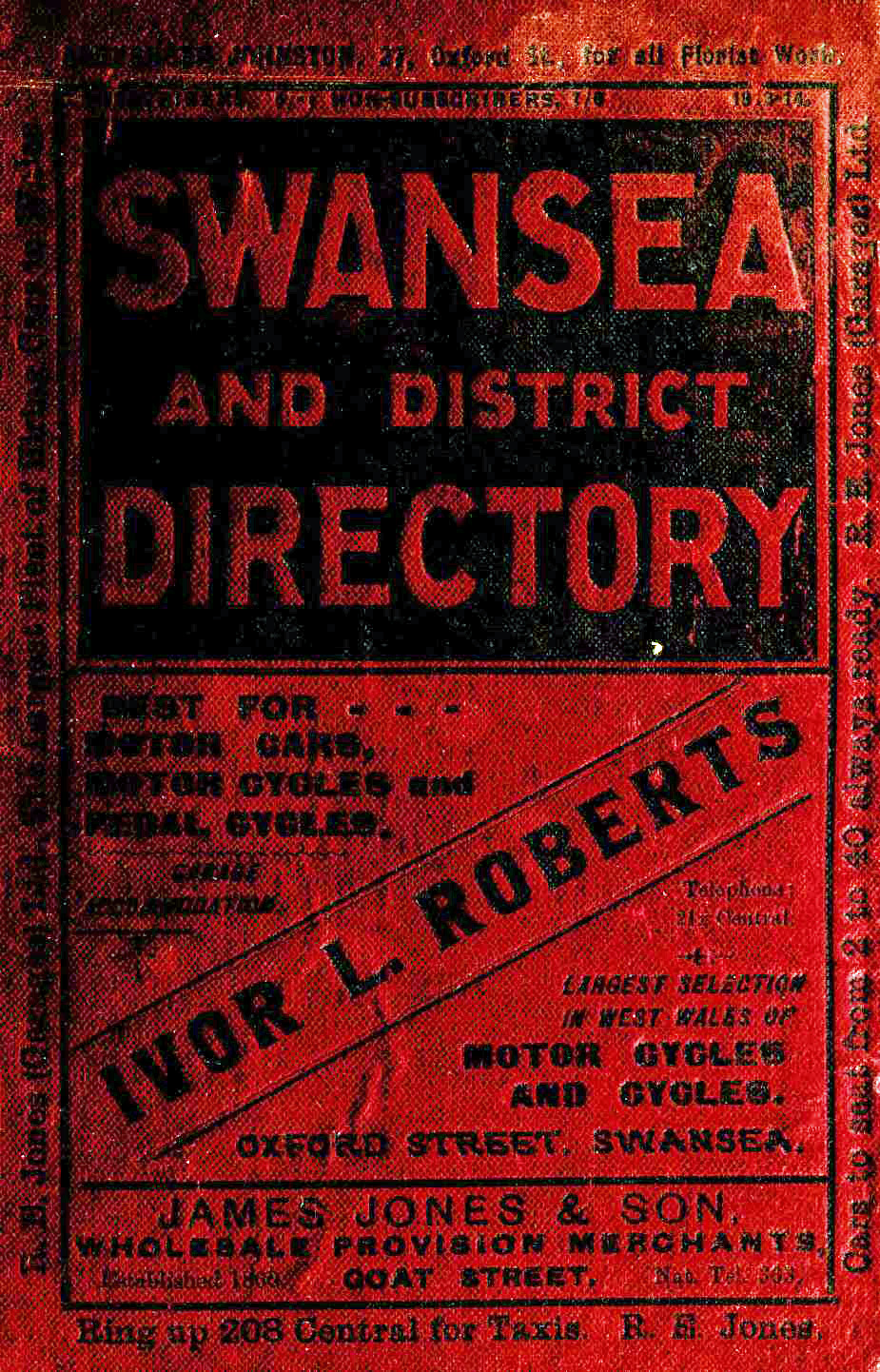 Ivor also made the press for another reason in 1914, when he was involved in an accident with another motorcycle on the Mumbles road at Blackpill.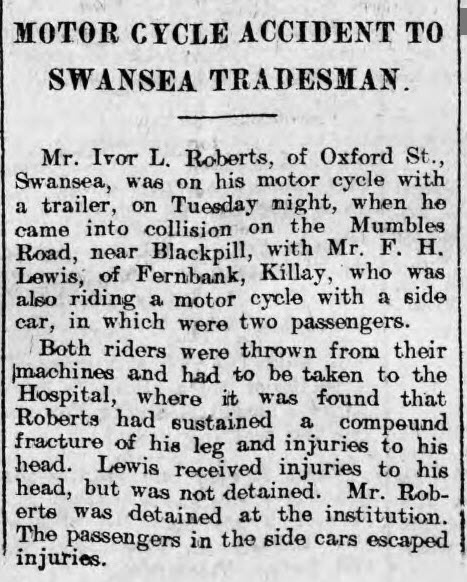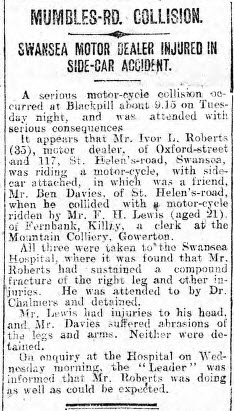 In 1916 Ivor L is involved with the organisation of a picnic for wounded soldiers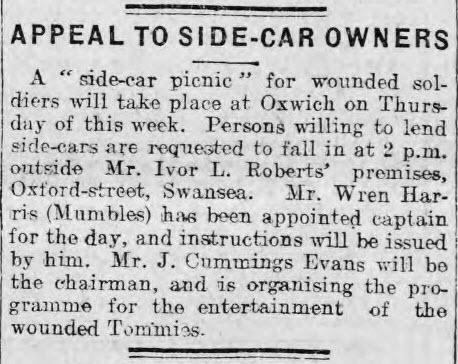 A very early motorcycle and car outing to Bracelet Bay, Mumbles. I'm pretty certain that Ivor is in the foreground, on the right. From the models of bikes and cars, I think it's around 1905. Perhaps the motor club was started earlier than 1922, and this could have been their first outing? I've attached a copy of this photo as well. I don't know where it's from, or the copyright situation.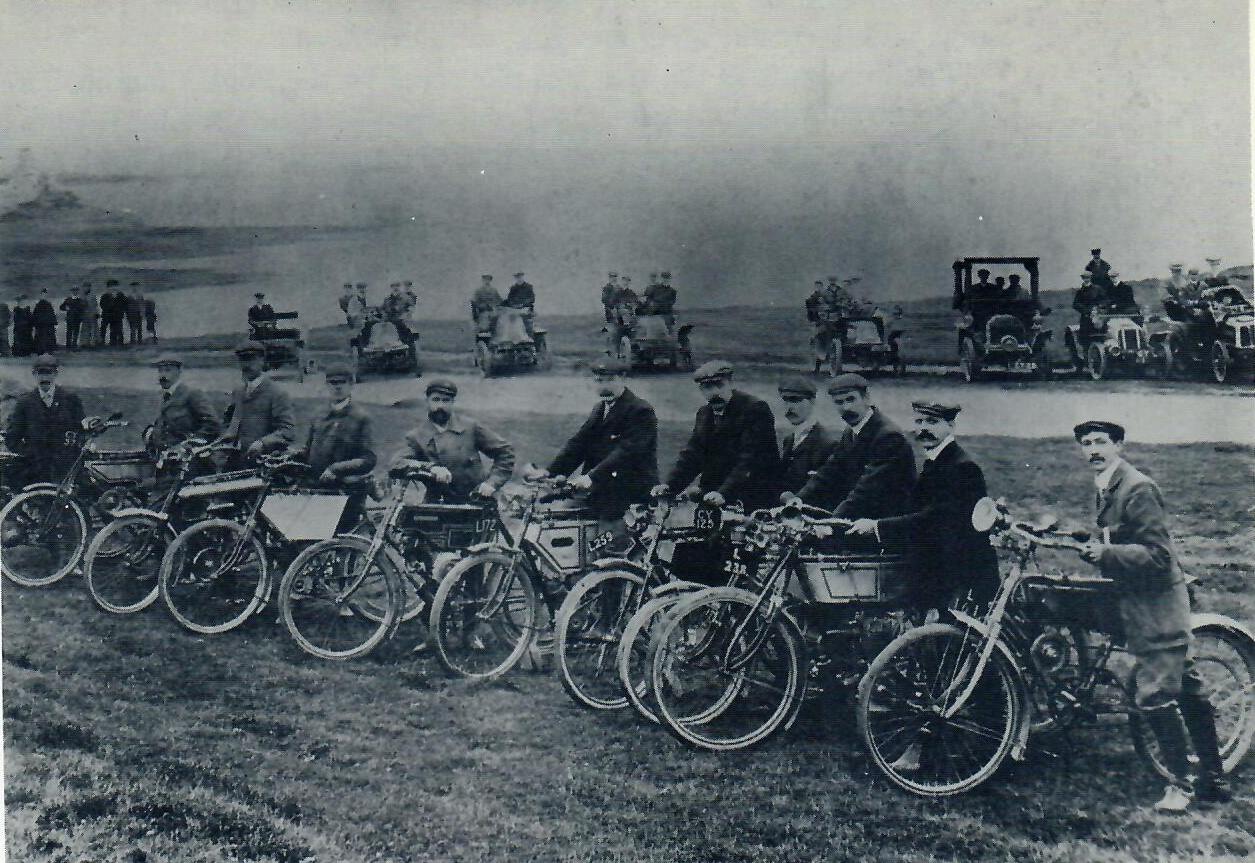 As well as being keen on motorcycles and motorcars, Ivor L was a member of the Glamorgan Volunteer Rifle Brigade, and was a very good rifle marksman. He won numerous trophies at Bisley, and shot for the Welsh Rifle Team for many years.
Ivor's daughter, Gertrude, followed her father's love of motoring. This photo shows her on her motorcycle in 1926, when she was aged 18. She regularly competed in the Swansea Motor Cycle Club trials, and I believe was the only female competitor at that time. Alison still has her leather racing jacket, and the rabbit skin gloves, worn in this photo.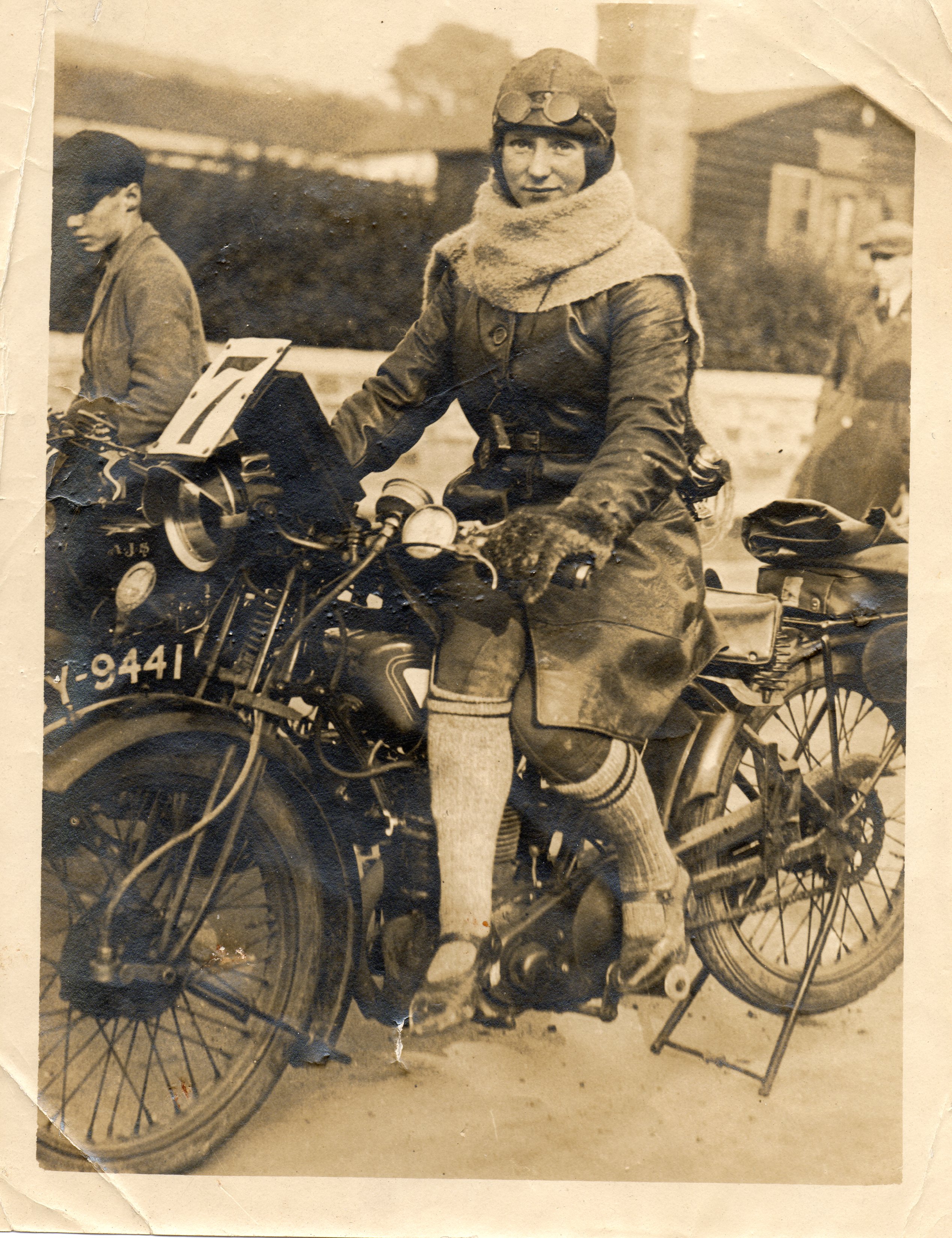 I also attach a photo of a silver Swansea & District Motor Cycle Club, Charles Cup Trial, medal that she won in 1926.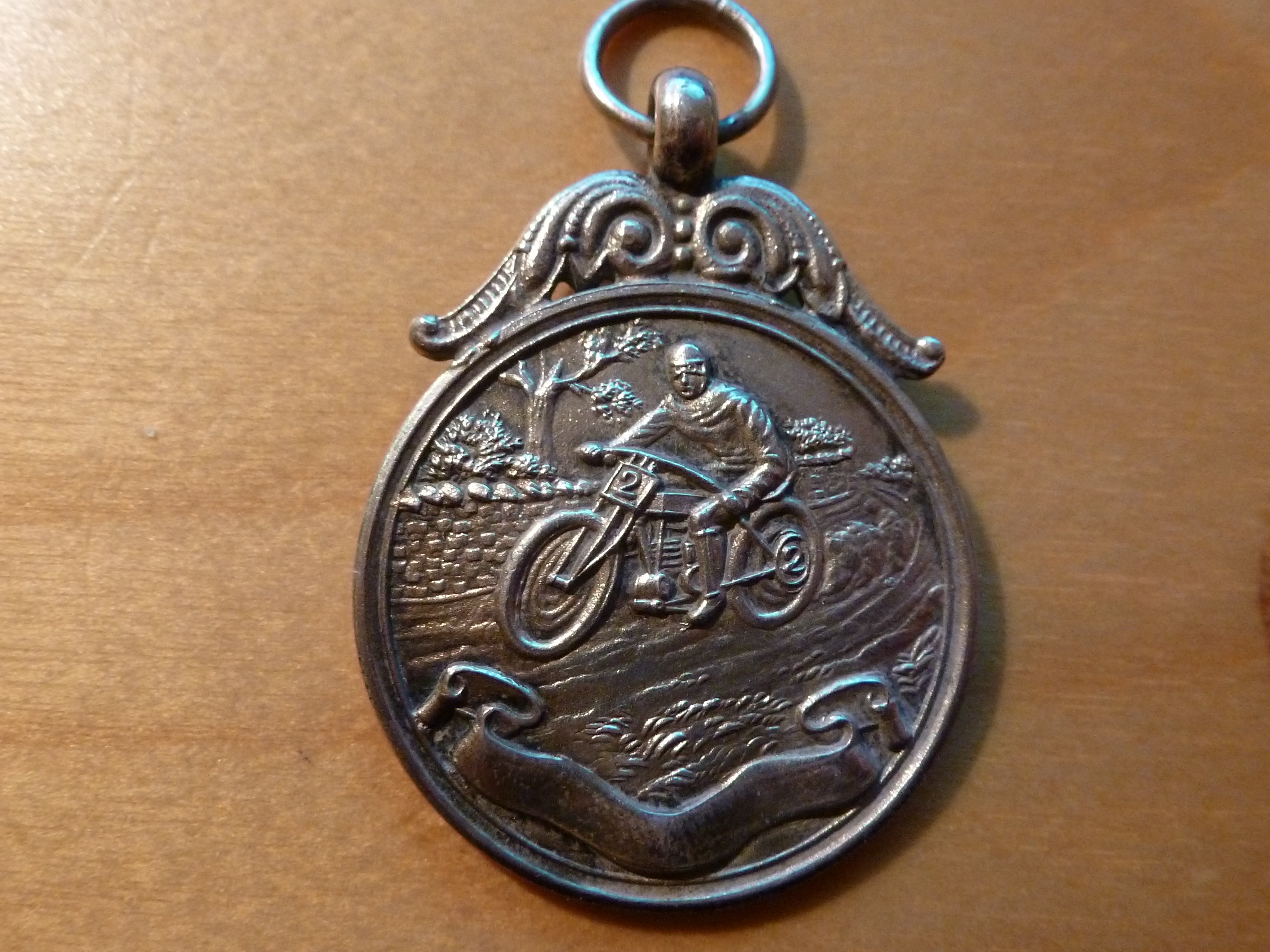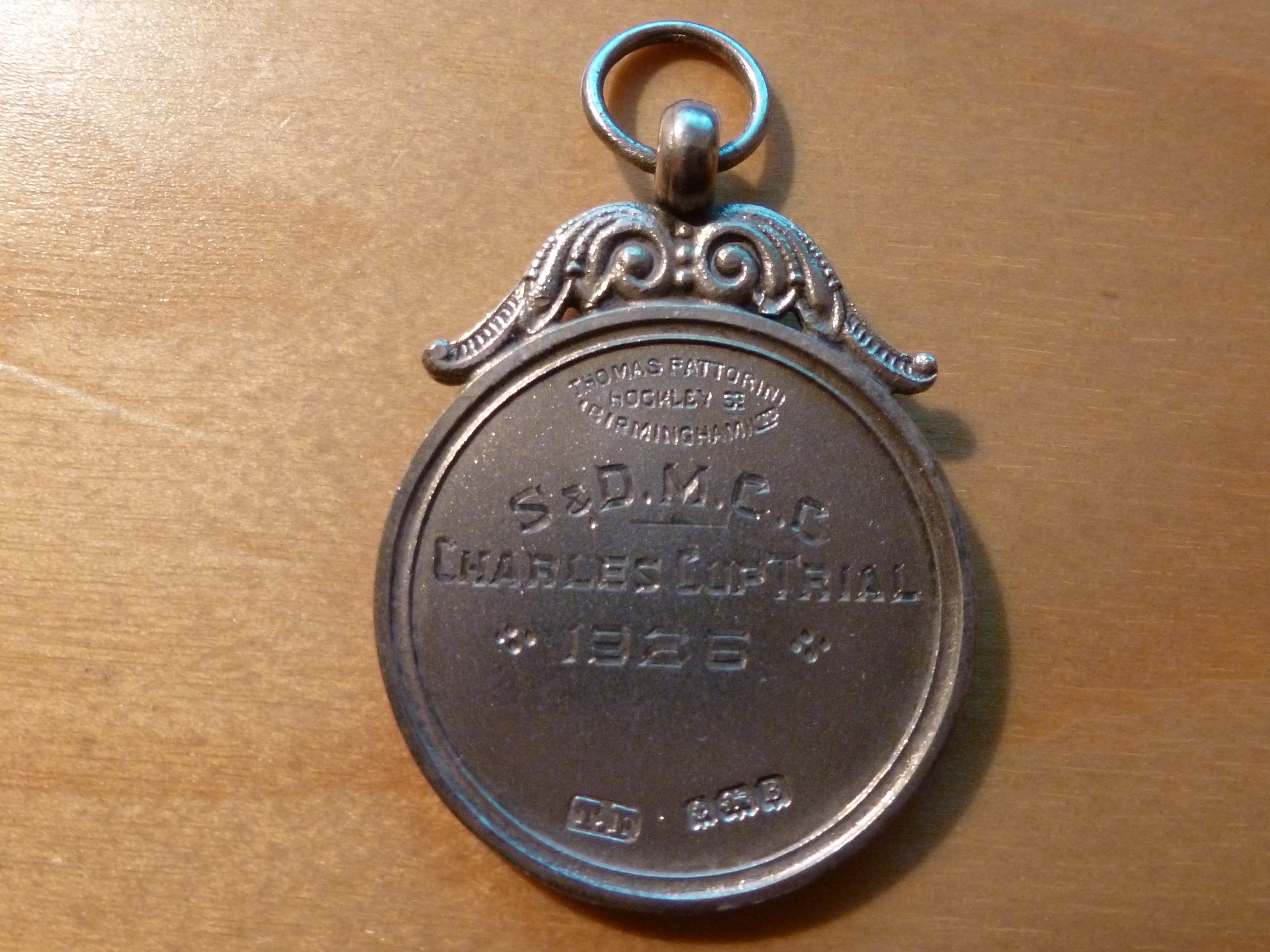 Gertrude and her sister were sent to a 'ladies' finishing school' in Switzerland, where my mother told me that she met the daughter of the Renault car company, and for a while raced in the Renault trials team. Attached is a photo of Gert with her car and friends in 1928. She is sitting on the driver's door.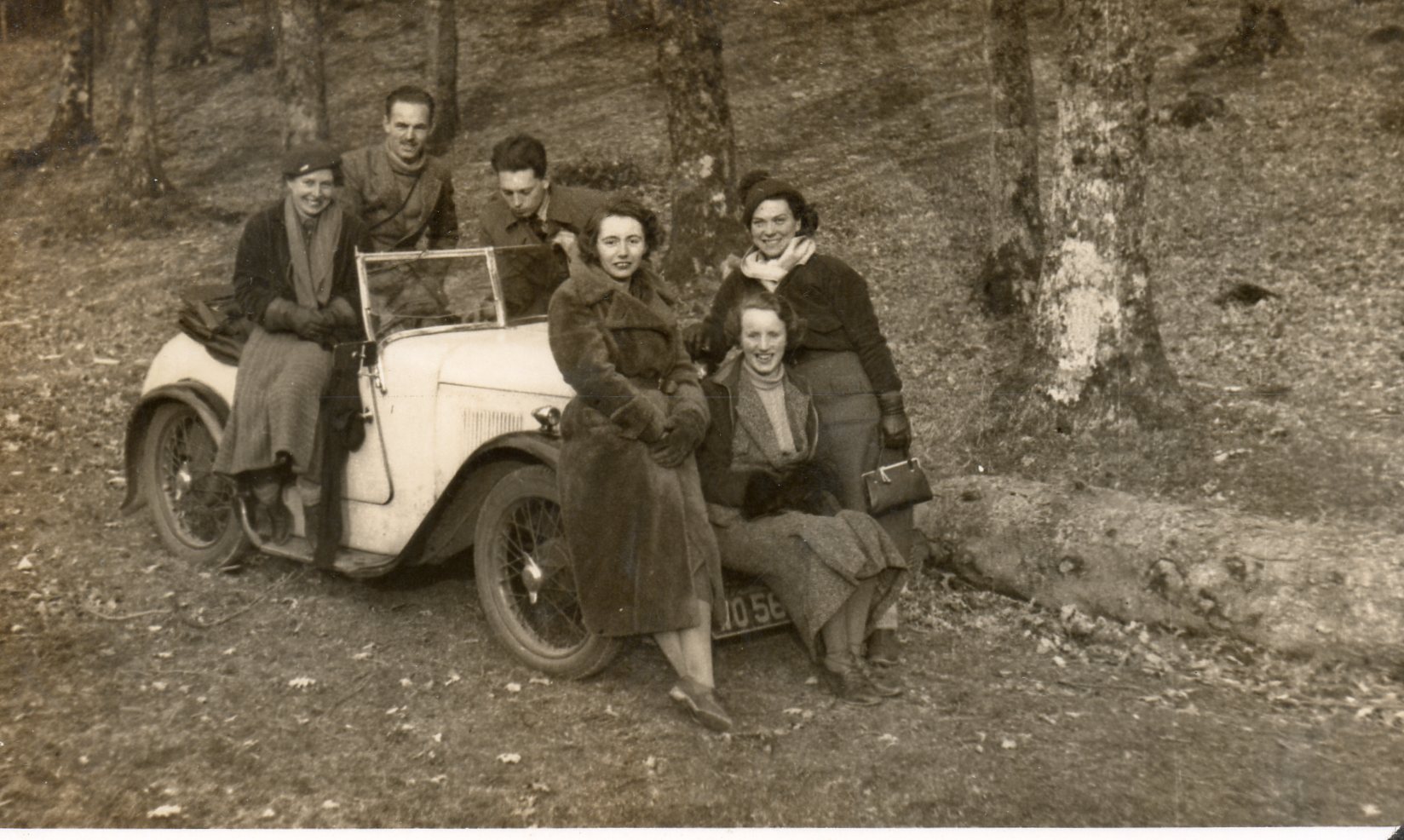 Gertrude also followed her father's footsteps in shooting, competing in the Welsh Team for the King's Cup at Bisley in 1932.